The Cobra is the first insect light trap to utilise Translucent Technology, which enables it to catch more flies faster while using less electricity. Maximised UVA output, along with easy servicing and low running costs, have made the Cobra a reliable standard in the insect control industry.  This coupled with its sleek and discreet design make this unit a great solution for your flying insect troubles. Wherever aesthetic is of order, the ILLUMÉ fly catcher does just the job. With its sleek design and discreet trapping surface, it is the obvious choice.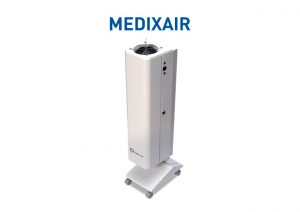 Alpha Cleaning is the leader in the cleaning business locally and has mastered all known cleaning techniques on all types of surfaces may it be floor surfaces, furniture, walls and window panes.  But has anyone thought of cleaning the air we breathe? Well …APM has… We are proud to present the Medixair Air Sterilizer. It takes care of 99.9% of airborne pathogens and allows us to breathe better. Areas of application vary from hospitals, laboratories and food processing and handling plants. However one more application we have discovered locally is in office spaces where many employees share the same office or working hall. During the flu pandemic, it can be useful in cleansing the air and thus in reducing cases of contamination and ultimately in bringing down absenteeism.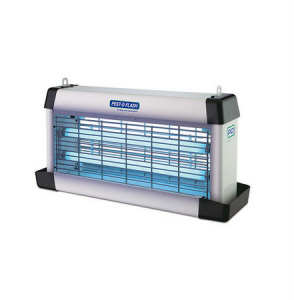 PEST-O-FLASH – Electrical flying insect Catcher. The Conventional electric flying insect-control system which attracts kills and collects flies and other insects in safe non-toxic, economical and convenient manner. It kills flies continuously without interrupting production, customer traffic or any activity Manufactured by Pest Control (India) Pvt Ltd, India and available in a range of models.